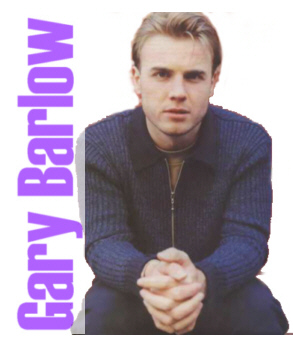 ---
Gary is an ex-member of the band Take That. Last year he released his very successful album "Open Road", which did well worldwide!!! I like it because his voice sounds really awesome on it and although most of the songs were ballads, they are just beautiful.... "Forever Love" is a bit too slow for my tastes..but it is still good... I personally liked "Open Road", "So Help Me Girl" and "Superhero" best.
On January 8th and 9th, I was fortunate enough to meet the one and only Gary Barlow in Toronto, on his promotional trip!!!! :) I won't bore you with all the details, but let me just say that this has got to be one of the highlights of my life... He was incredibly sweet and funny. I had just found out that he was going to be in town on the actual day he was here!!! I wouldn't have known about it, but I happened to check my e-mail before I went to class, which was a total fluke... I had been late that day so I didn't want to walk into lecture late, so I checked my e-mail instead.... had I not done that I probably would have found out he was in town too late...On Thursday I met him outside a restaurant where he was doing showcase performance for some contest winners and mostly media people. He signed my "Forever Love" CD single... as I didn't have the album yet... And on Friday, I was lucky enough to see him on a show called Open Mike. He did an interview and he sang "So Help Me Girl", quite beautifully I might add. I got shivers down my spine. It was a really special moment for me because I've been a fan for 6 years now, never once thinking that I would see Gary live, let alone meet him... So it was like a dream come true... I feel incredibly blessed and fortunate enough to have met Gary.... and that night will forever remain in my memory.... Please do not use the pics that I have taken myself of me and Gary. Thanks!

Me and Gary (L-R) Me, Gary, Sue, Claire, Moni

My signed Forever Love Gary CD
Below are my favourite songs off the Open Road CD... Gary is meant to be releasing his new CD later on this year.... Can't wait!! I know it'll be excellent!!!! :)
---
Click here to check out Gary's Official Web Site

Some Gary Links....
GB Fans - Gary Barlow Website
Gary Barlow News International